Our wall is 10ft long x 8ft high to add that extra WOW to wedding or event.
Why not add various items to our wall such as balloons, light mdf letters, hearts, mood lights, hoops the list is endless.
HIRE PRICE from £100.00 see below for variations of our wall
Delivery Fee may be charged depending upon location
There is a refundable security/booking deposit required for this item.
Wall without Drapes £100.00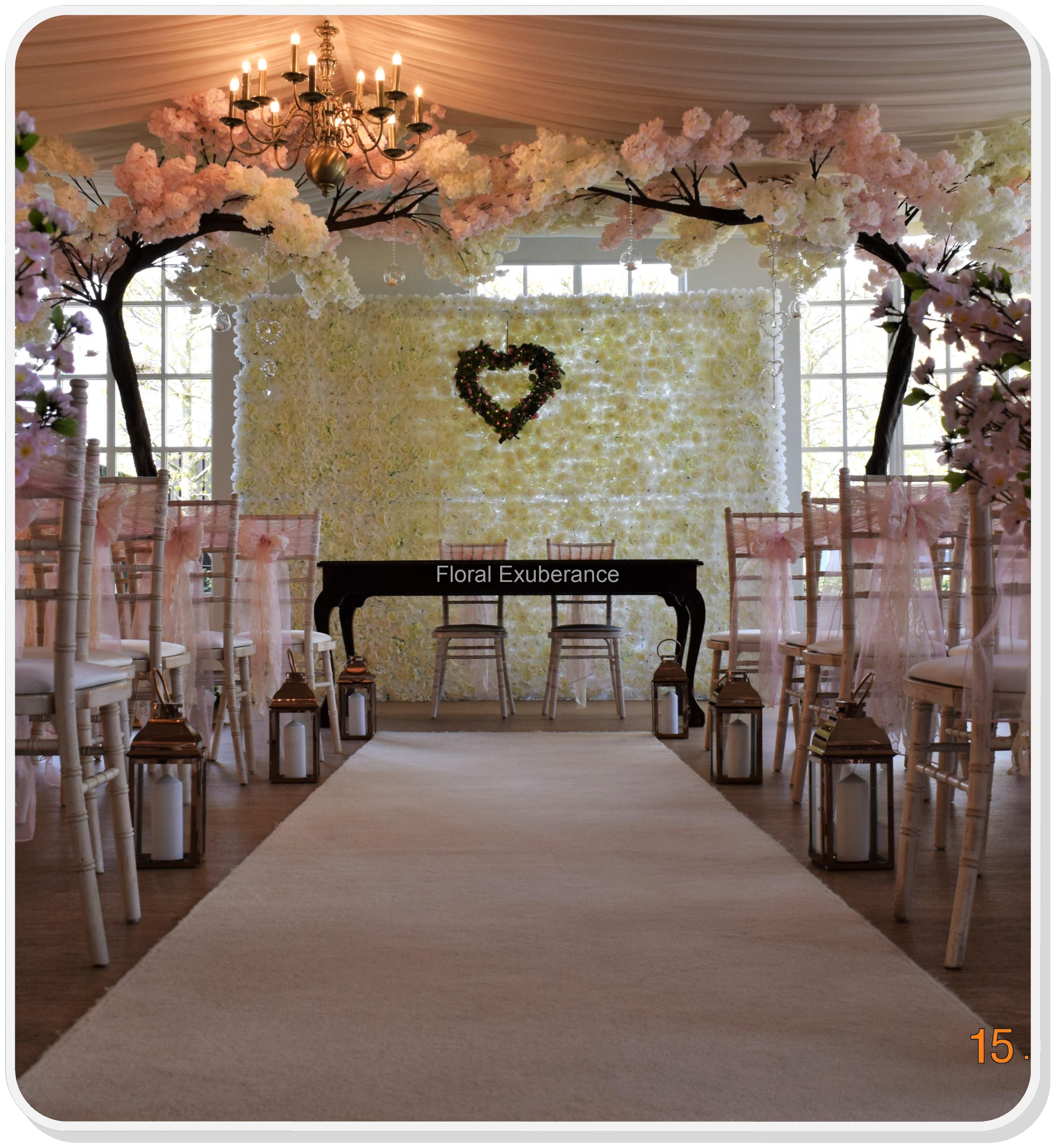 Wall with Drapes, Mood Lights and Blossom Trees £180.00
Our Wall measures 8ft high and 10ft accross
Wall with flowers and side coloured drapes £160.00 ( 10ft long in total )
Draped backdrop with 10ft long flower wall and 2 blossom trees total length can go up to 30ft long - Price 30ft long £440.00, 20 ft long £340.00, 15ft £240.00
Draped backdrop with 10ft long flower wall and flower on voile- total length can go up to 30ft long - Price 30ft long £400.00, 20 ft long £300.00, 15ft £200.00
Flower wall no drapes £100.00
Wall with blossom canopy arch £350.00 Canopy blossom arch is available in Ivory, Pink or Pink and Ivory
OTHER THINGS WE OFFER
CHAIR COVERS AND SASHES