Claire and Andy are such a wonderful couple and are so happy and in love with each other – there theme was for a truly romantic valentines day wedding in Red with a hint of white.
Thier wedding was held at the magnifescent Somerford Hall in Brewood Staffordhire http://www.somerfordhall.co.uk/
All wedding flowers were delivered here including the top table/registrar flowers.
Claire had decided on a shower bouquet of all roses for her in fresh flowers and then medium sized artificial rose posies for her bridesmaids, and artificial rose buttonholes and corsages for the handsome groom and wedding party.
This sumptuous valentines day wedding was a joy to create even though i was busy making other flowers for lovers on valentines day but it helped immensly by claire having artifiical flowers for the rest of her wedding- thank you claire 🙂
I was so dispaointed not to have deliverd this wedding but i was held up here due to valentines day- Darren ny husband was gven strict instructions on what to do. He was there earlier than planned and couldn't find where claire was so he asked at the desk and after numourous phonecalls finally found her in the bridal suite, they had all been walking from their " getting ready room" at the same time that the flowers were being delivered.
The bridal bouquet a cascade design and created in stunning pillar box red : Freedom roses, Gypsohilia, White Spray Carnations ( these had sentimental value to the family) with aprasagus fern and foliage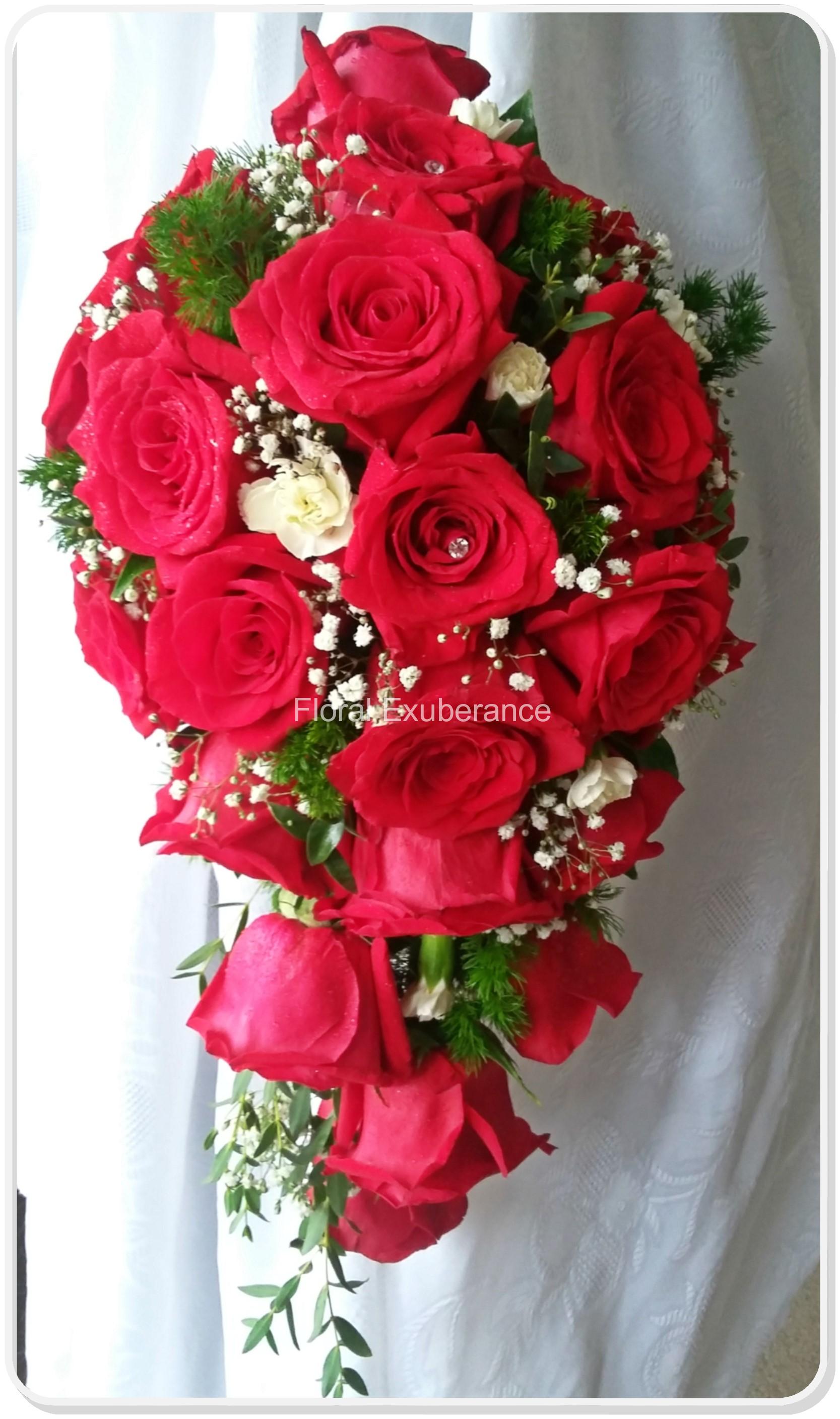 After the wedding flowers all delivered personally to the right rooms we then carried on and set uo the registrar table with the fresh flowers. The happy couple in their wedding room sat at the registrar table behind thier table arrangement of red roses

The buttonholes were also all artificial and in the same red and white foam roses.
Andy the groom had a double red rose with white satin ribbon for him to keep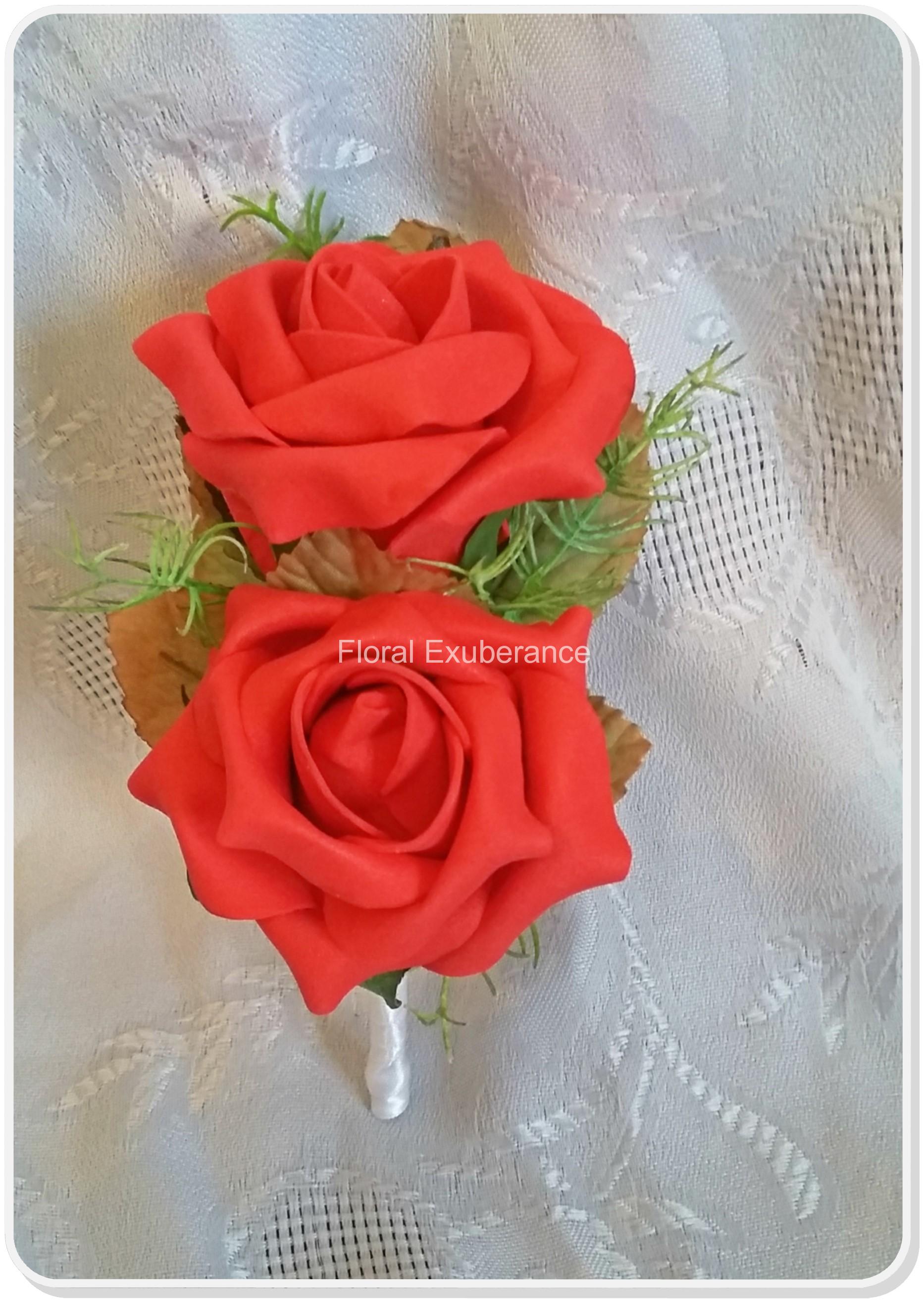 Best Man's artificial double white rose buttonhole with red satin ribbon


Brides moms artificial double white rose buttonhole with white ribbon and red diamantes and crsytals


Wedding party buttonholes in artificial white foam roses for gents and ladies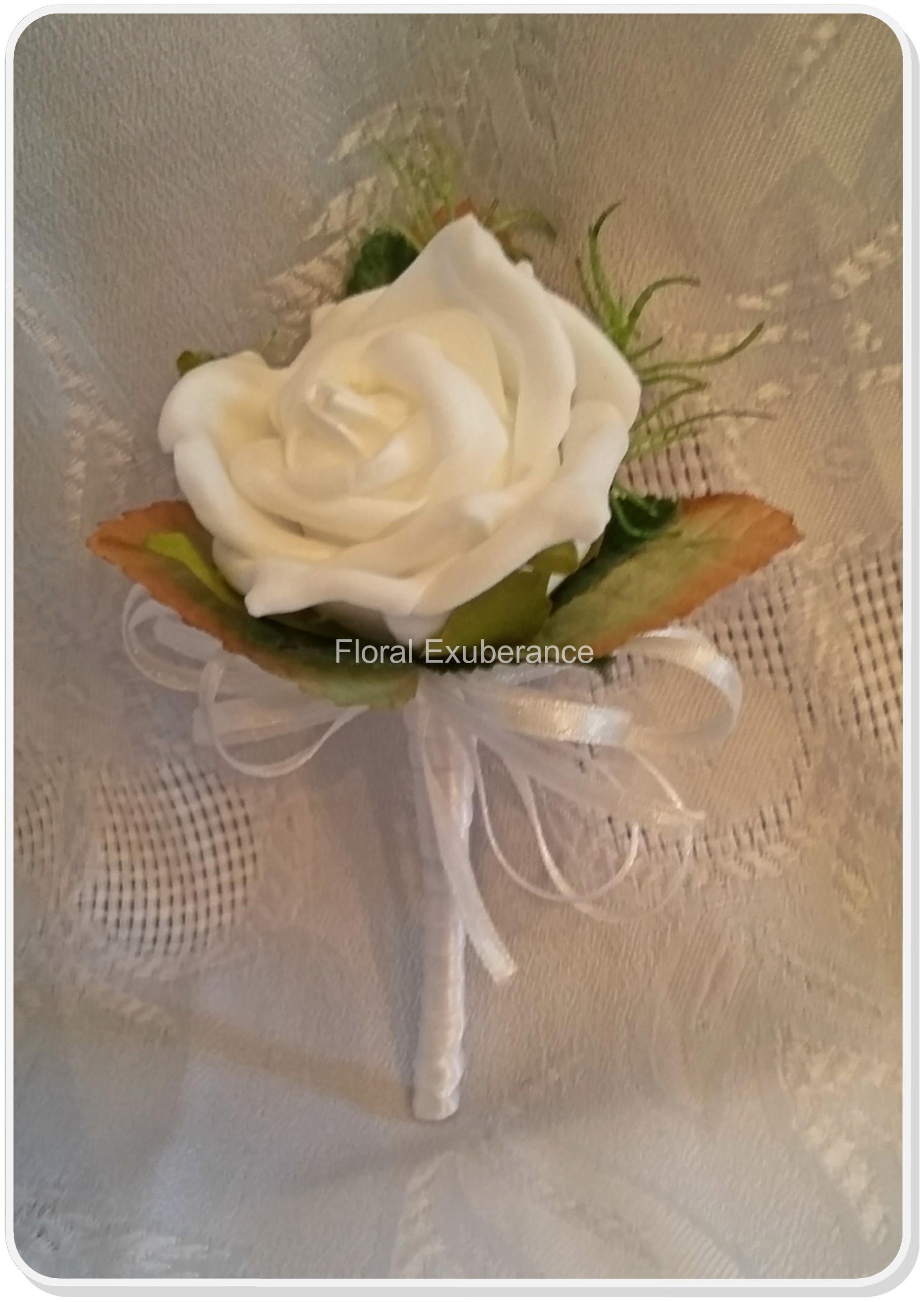 The bridesmaids bouquets were all Artificial as the bride wanted them to keep thier flowers. The bridesmaids bouquets were foam roses in red and white with a single diamante in the centre and crsytal leaf sprays nestled inbetween the roses, finished off with red satin ribbon on the handle